KS3 Academic Review Day - Thursday 9th February 2023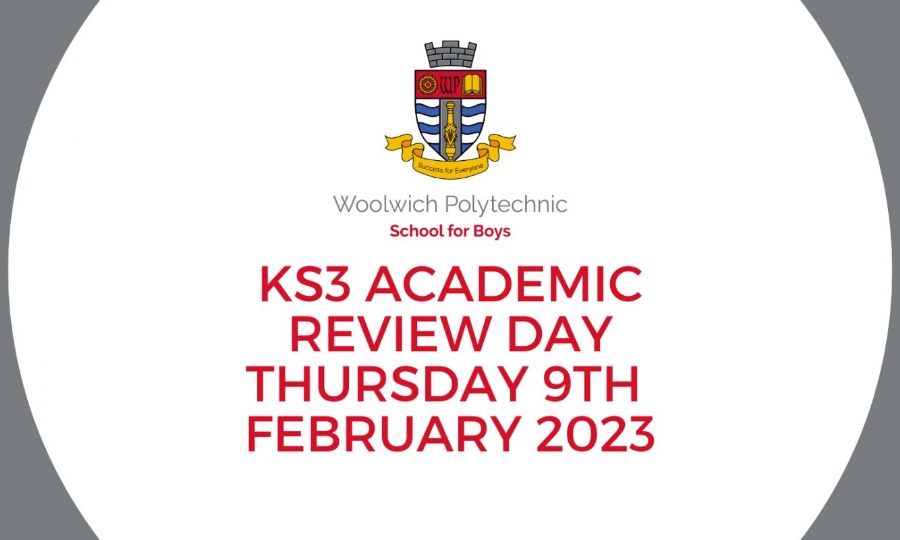 On Thursday 9th February we will have an academic review day for KS3 , when you will have the opportunity to meet with some of your son's subject teachers.
Timings are as follows:
Year 7 - Session 1 - 8.30am-10.30am
Year 8 - Session 2 - 11.00am- 13.00pm
Year 9- Session 3 - 13.30pm- 3.05pm
Students Year 10-13 - will work independently at home - (teachers to set tasks on Teams)
Please note that these appointments will be in person onsite at Woolwich Polytechnic School for Boys.
To log in to the site to book or view your appointments, go to https://woolwichpoly.schoolcloud.co.uk/ and type in your details. These must match the details we hold in our records. For parents, you can view the title, first name and surname fields we have on record for you via your MCAS profile (click the Data Collection Form link in MCAS then 'View Your Personal Details'). Please note the exact spellings and punctuation must be used. If any of these details are incorrect, please get in touch with the school office to request amendments.
We look forward to meeting with you on Thursday 9th February.