Former student donates Bleed Control Kit to WPSfB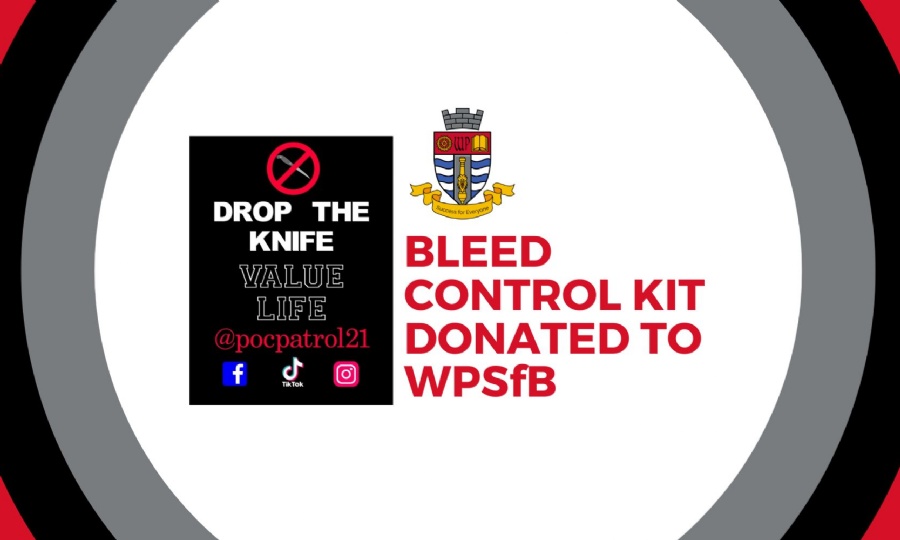 Ryan Biddiss, local man from Woolwich, has kindly donated a bleed control kit to Woolwich Polytechnic School for Boys. Ryan visited the school on Tuesday 21st March to donate the kit and meet with Head of School, Mr T Lawrence. Ryan was a former student of Woolwich Polytechnic School for Boys and left in 2011. Woolwich Polytechnic School for Boys is the first school in the Borough of Greenwich to receive one of these kits, and we are incredibly grateful for this donation. This is the first kit made available in the Thamesmead area.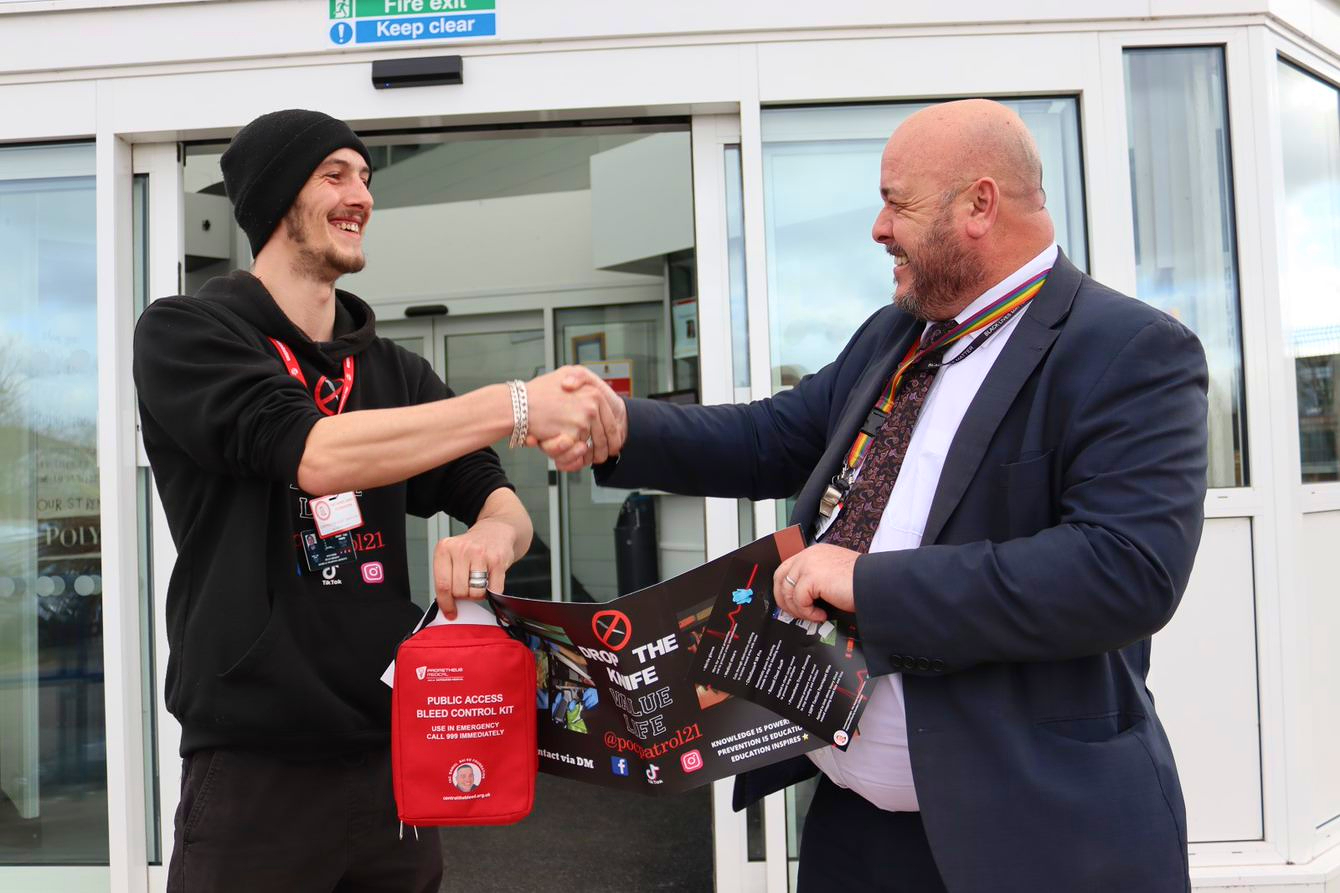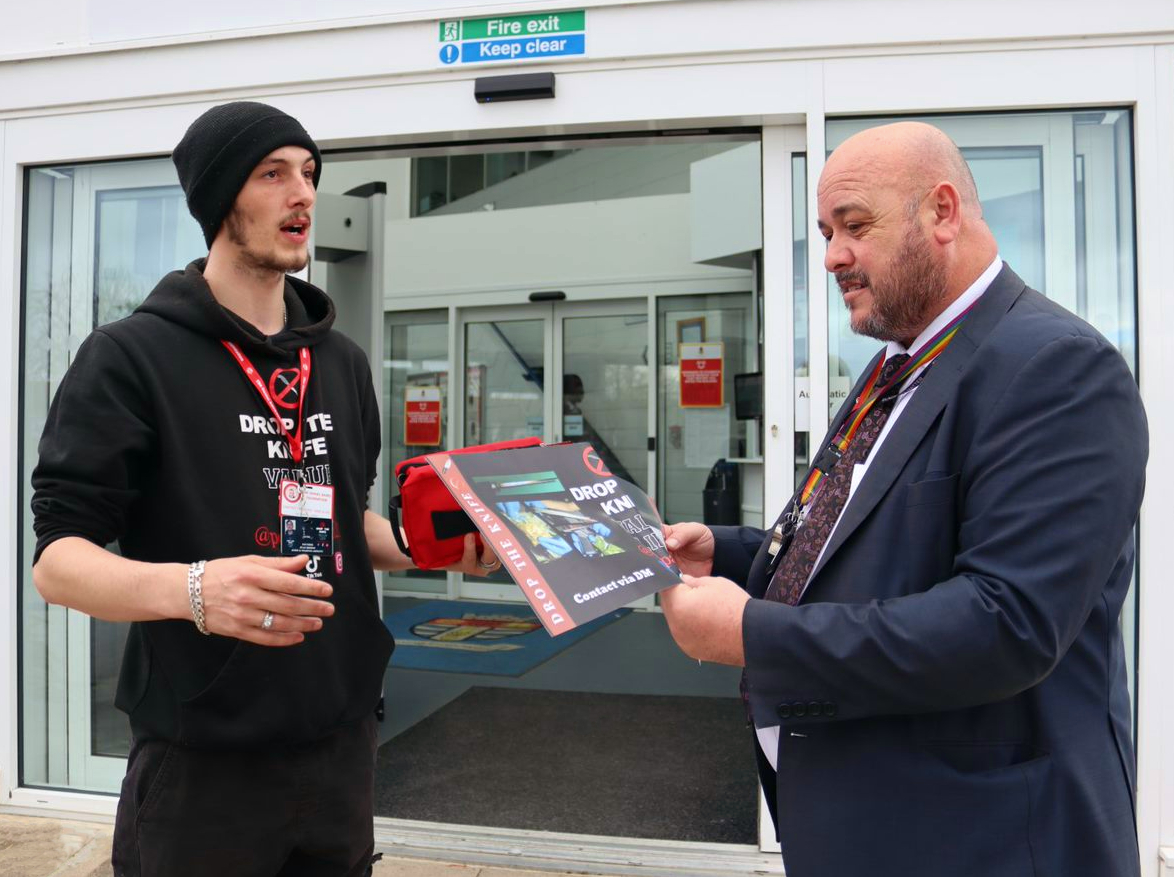 Ryan is passionate about preventing knife and gun crime and has set up a knife amnesty group – Protect Our Children Patrol. For more information about the group Protect Our Children Patrol
He is also 1 of 14 representatives from the Daniel Baird Foundation Charity who works to spread awareness, fundraise and donate bleed control kits. The Daniel Baird Foundation has been established in memory of Daniel Baird. Daniel was just 26 years of age when he was fatally stabbed in Birmingham in July 2017, following a night out with friends, in an area where no bleed control kit or trauma pack was at hand to use. The family of Daniel Baird believe that, had there been a publicly accessible bleed control pack available, Daniel's life may not have been cut so short.
A bleed control kit contains all the equipment needed to control severe bleeding and has been installed in our reception and is registered with the ambulance service. These kits work out at £96 each, and you can make a donation to purchase more kits for Ryan to donate at his go fund me page here: GoFundMe
'We are delighted to support the foundation and appreciate Ryan's generosity in providing us with the kit.'
Mr T Lawrence - Head of School