Year 7 Football Team - District Cup Champions!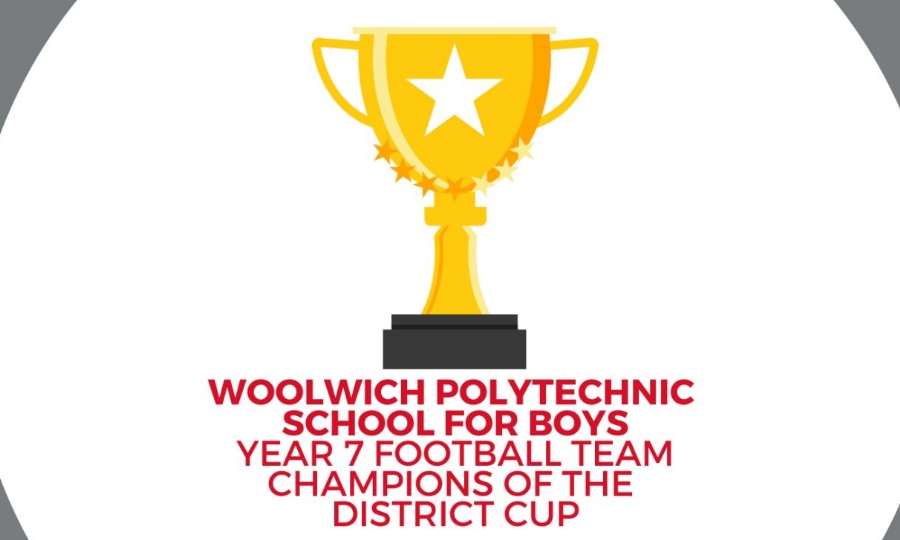 Well done to our wonderful Year 7 football team who beat Crown Woods 4-0 to win the District Cup.
Hopefully their first of many trophies!
A Hattrick from Myles and a goal from inside his own half from Joel took the boys to glory. Congratulations to the full squad!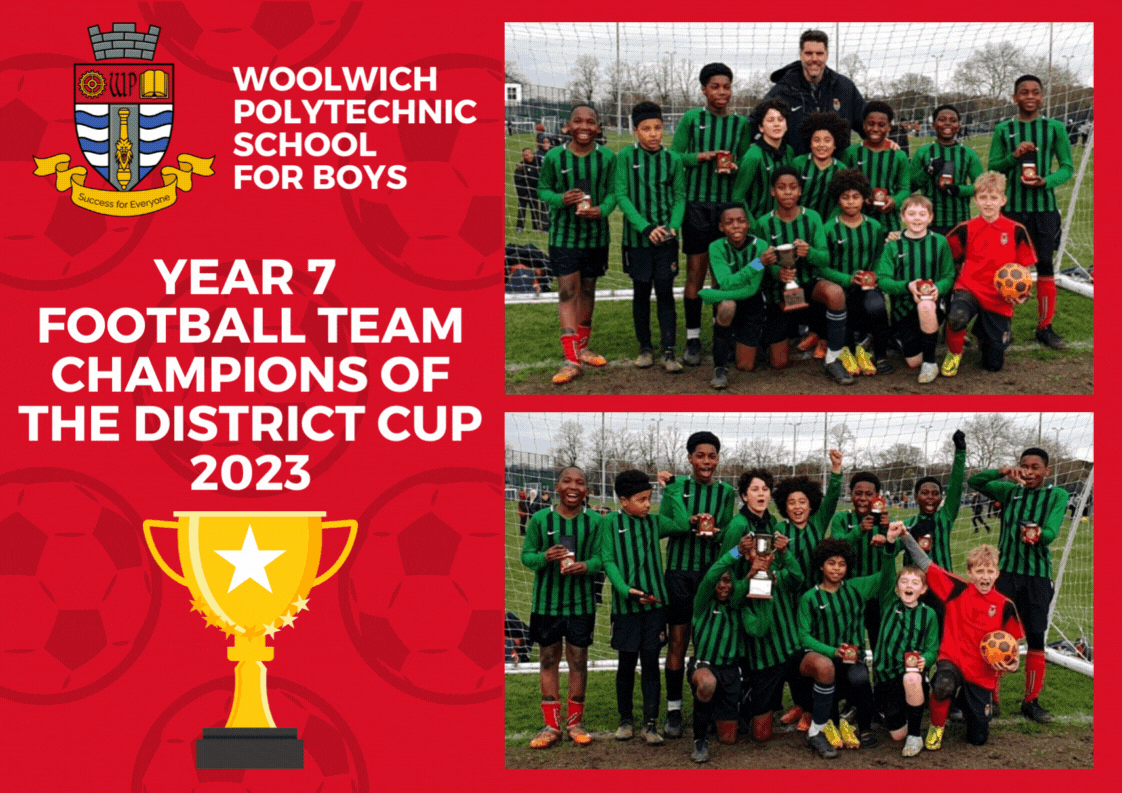 #woolwichpolytechnic #football #woolwichpoly #polymat #thamesmead