WPSfB Science Department wins equipment worth £390!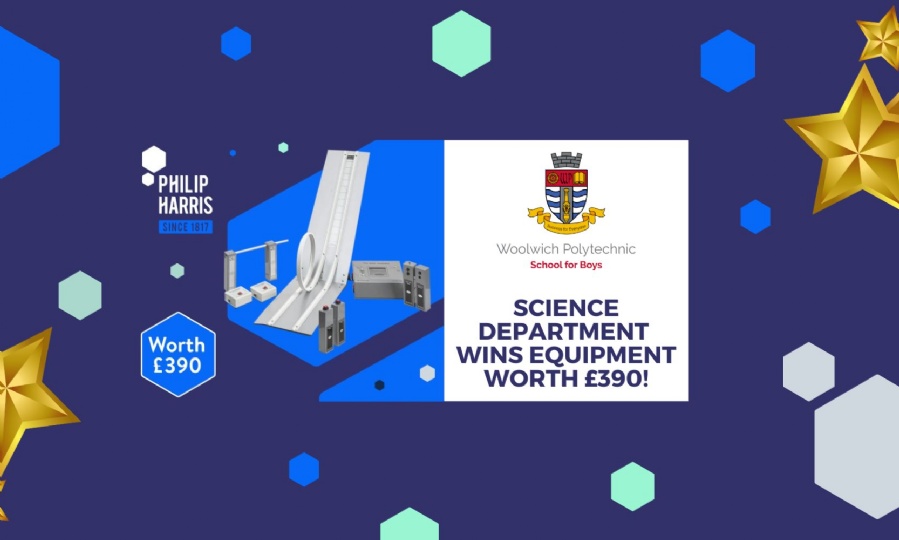 Woolwich Polytechnic School for Boys Science Department wins science equipment worth £390!
Our wonderful Science Technician Mr Crouchman entered an online competition with company Philip Harris to win some science equipment for the school. Philip Harris have been explorers of science since 1817. They empower science with high quality equipment and technician-to-technician advice.
Mr Crouchman entered this competition commenting on why our school deserves this amazing resource for studying kinematics, and on 26th May Woolwich Polytechnic School for Boys was announced as the winner!
The Science Department will now own a TSA kit worth £390. This is a full kit containing the Time, Speed and Accelerations (TSA) timing module and a suite of accessories. With this kit students will be able to investigate reaction times, acceleration, speed, energy conversions, 'g' by freefall and speed of sound.
This is an incredible prize that will benefit our staff and students greatly in science lessons. Thank you so much to Mr Crouchman for going above and beyond for his department and our school.
#philipharris #polymat #woolwichpoly