Staff at WPSfB see former student Ebenezer Gyau in new play 'Dear England'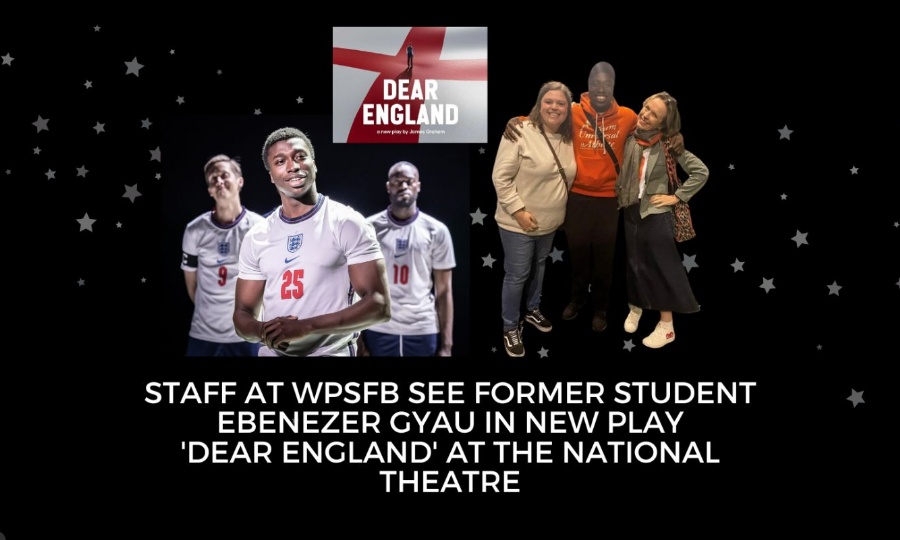 'We are incredibly proud of Ebenezer. He took A Level Drama after regretting not choosing the subject for GCSE and he quickly realised this was the subject for him. He listened to feedback to improve, motivated others and would stay late for rehearsals to make sure he was the best he could be. With this dedication we knew he would be ideal for the National Youth Theatre, and he successfully applied whilst at 6th form.
We take the students to see as much theatre as we can, and we often refer to the National Theatre in lessons. When Ebenezer told me he had got the role of Bukayo Saka at the National in Dear England, Ms Coleman, Ms Brunton and I booked our tickets immediately.
To see Ebenezer, centre stage at the National Theatre, holding an audience of over 1000 people in the palm of his hand as he delivers his final monologue, was an incredibly proud moment for the department. I am so proud of him, his work ethic and his humility and I cannot wait to see what he does next. Well done Eb!'
Miss Waine - Head of Drama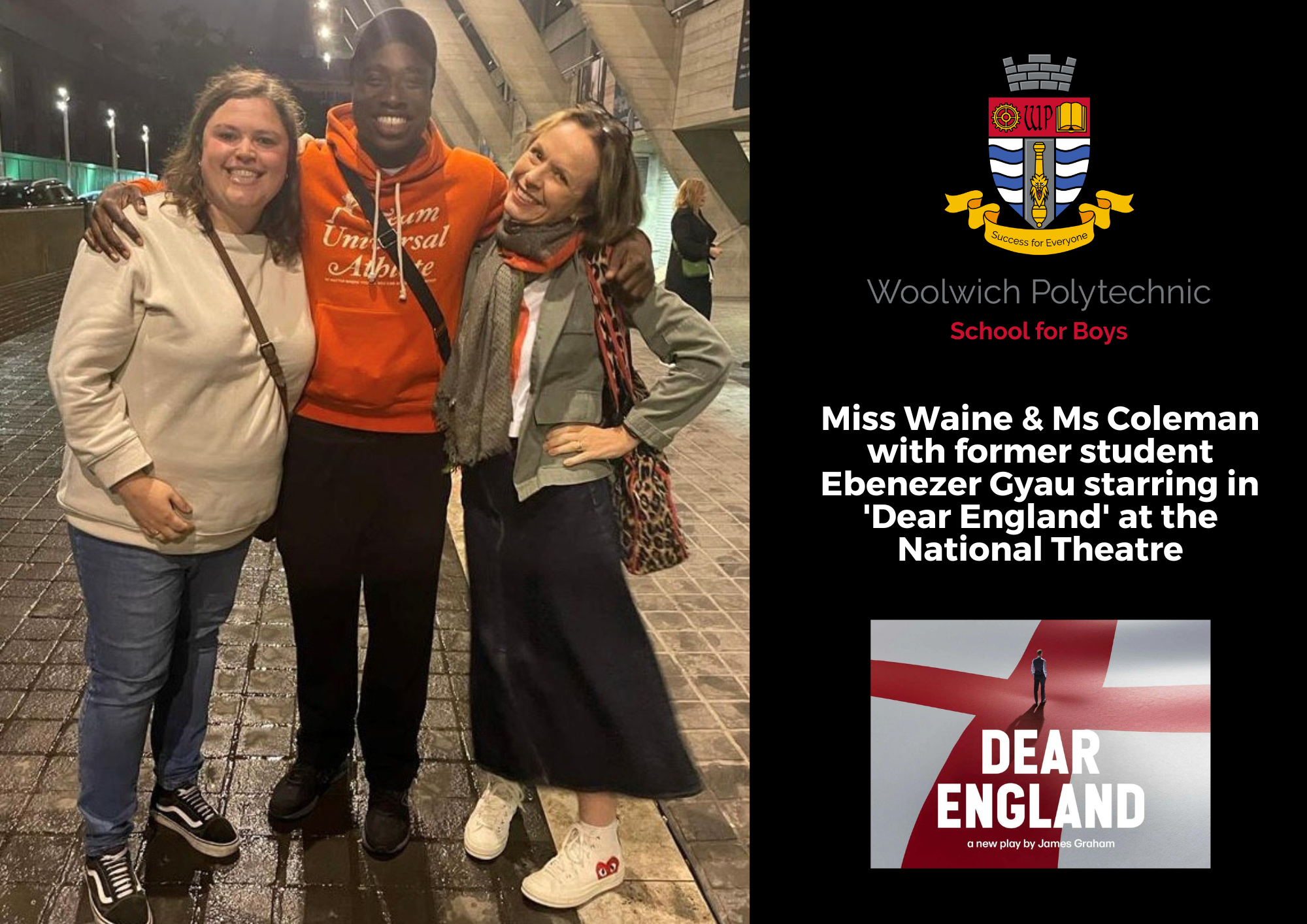 Dear England is a play about England football manager Gareth Southgate, the pressures of elite sport, and the role of the national men's football team in the national psyche.
It's time to change the game.
The country that gave the world football has since delivered a painful pattern of loss. Why can't England's men win at their own game?
With the worst track record for penalties in the world, Gareth Southgate knows he needs to open his mind and face up to the years of hurt to take team and country back to the promised land.
Written by James Graham, it opened in 2023 at the National Theatre in London starring Joseph Fiennes as Gareth Southgate and directed by Rupert Goold. The title comes from the open letter which Southgate wrote to England fans in 2021 during the COVID-19 pandemic.
The show runs until 11 August 2023, and you can book tickets here: National Theatre