Final fundraising total for Wear it Pink Day 2023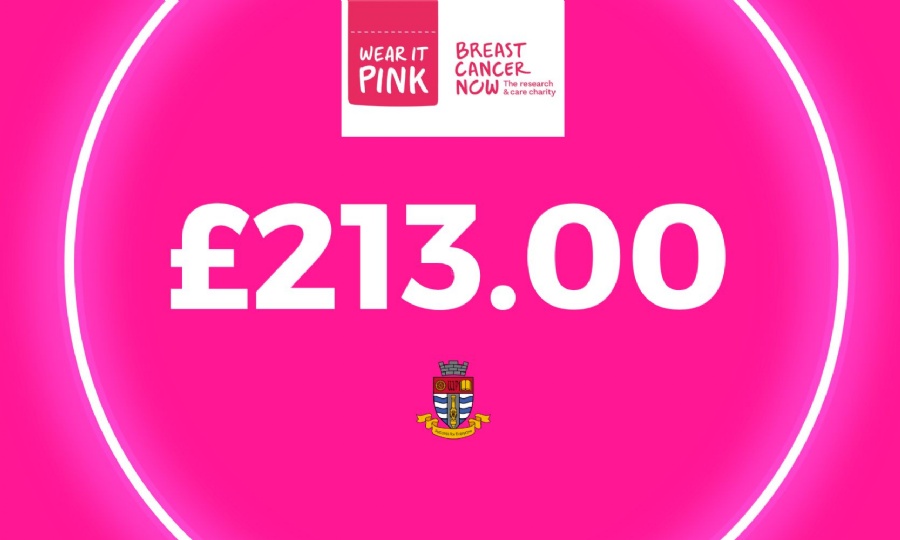 Wear it Pink Day 2023 at Woolwich Polytechnic School for Boys
On Friday, November 3rd, we hosted our annual Wear it Pink Day event to raise funds and awareness for Breast Cancer Now – a cause that's close to our hearts. We're proud to have supported this charity for several years, as several of our colleagues have directly benefited from their support.
Staff and students alike made a donation of £1 and sported something pink to school that day, creating a sea of pink as they walked in. In addition, we organised a Poly Bake Off where staff submitted their homemade desserts to be judged by a panel consisting of Ms Manley, Mr Evans, Ms Hoang, and Miss Redsell. The judges had a difficult job but ultimately awarded the top prizes to Ms Prescott for her Lemon Drizzle Cake, Ms Tomkins for her Victoria Sponge, and Ms Youngs for her Banana Bread.
During break time, we held a bake sale featuring all the delicious entries from the bake-off. We also organised a "Guess the Number of Teapots" competition where staff could donate and submit their guesses. Congratulations to Ms Tibble, who correctly guessed 67 teapots!
Thanks to everyone who participated in Wear it Pink Day, whether by baking, donating, or purchasing cakes. We raised an amazing £213 for Breast Cancer Now – thank you for your generous support! A special thanks to Mrs Hawgood for organising this event and going the extra mile to make it so special for our school community.