Wear it Pink day is finally here! Friday 4th November 2022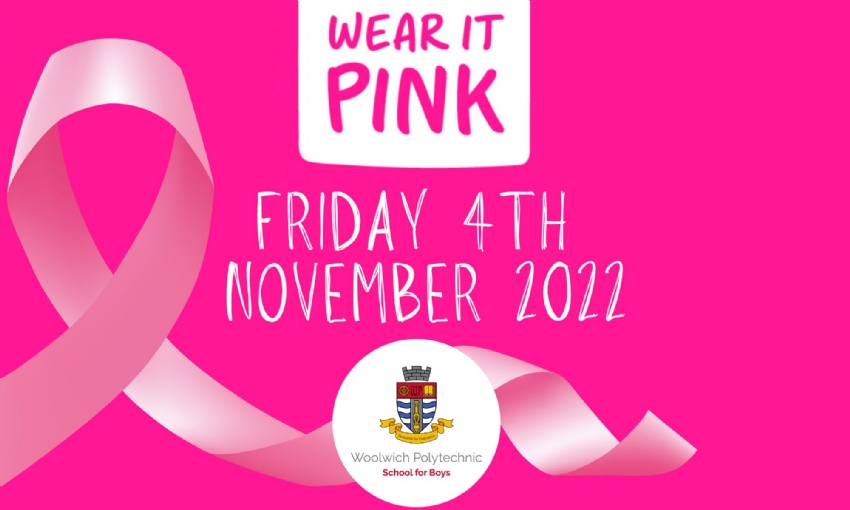 Today is it wear it pink day at Woolwich Polytechnic School for Boys and how amazing do our staff look in their pink outfits! There is still time to donate to our justgiving page.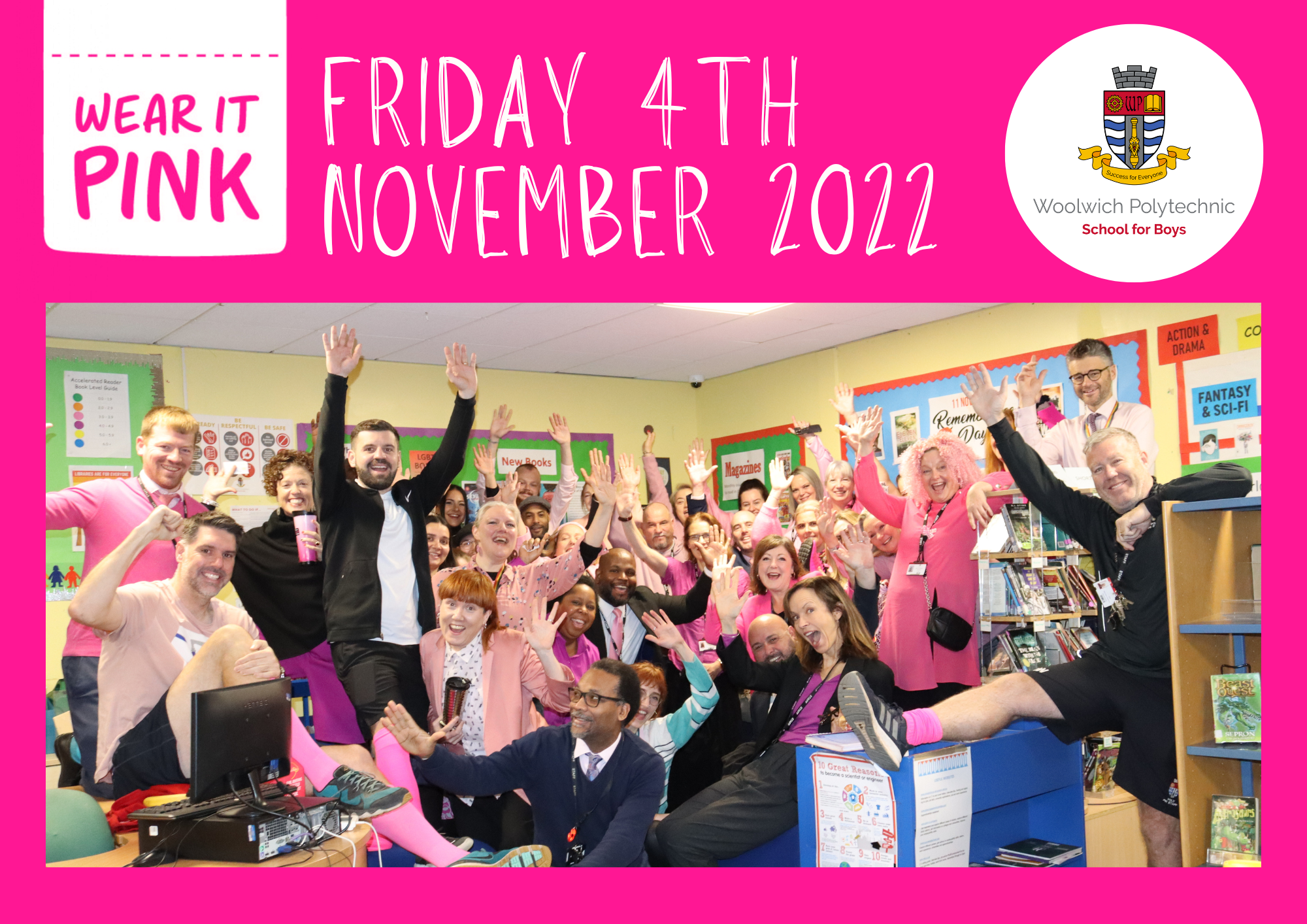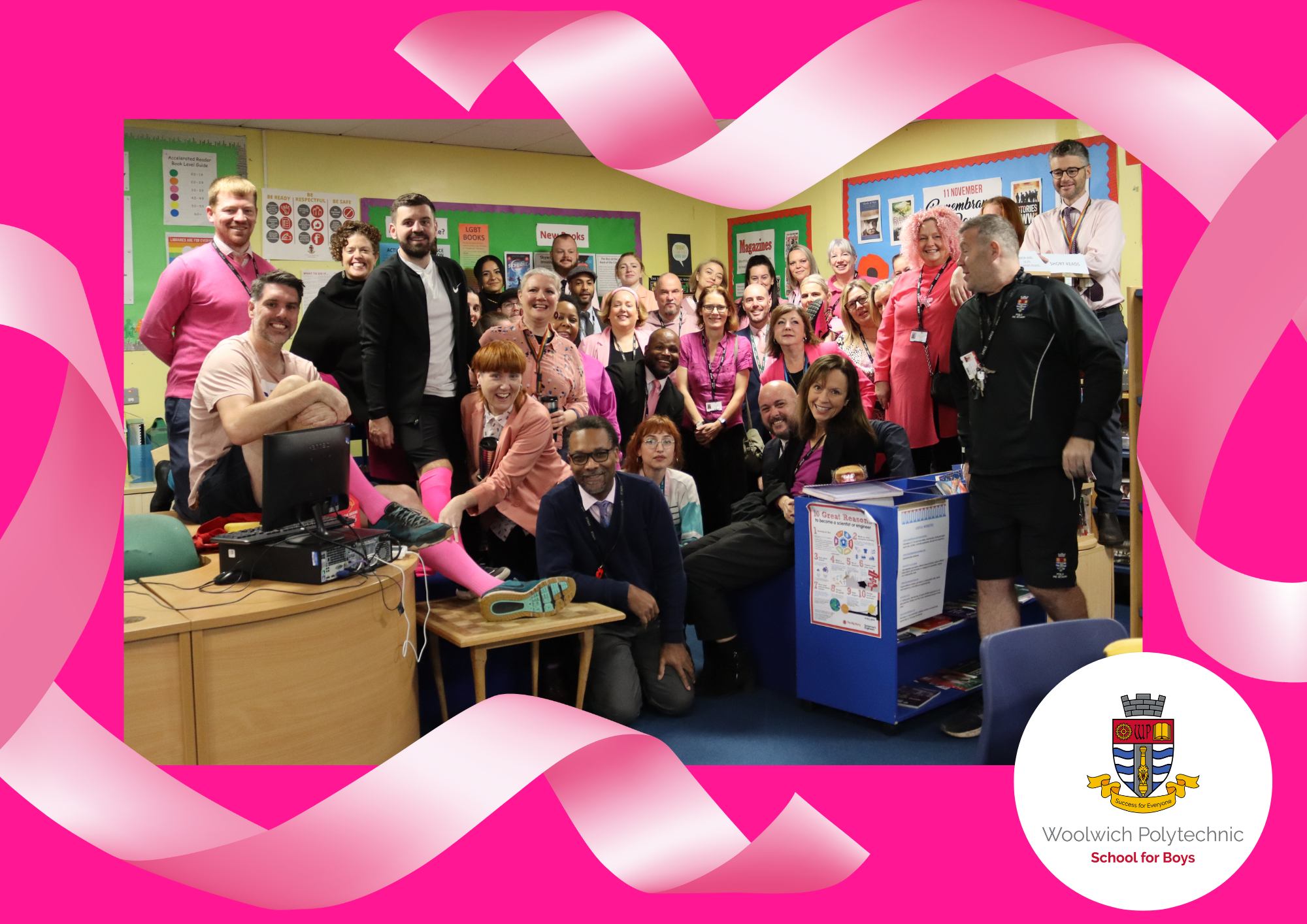 How fantastic does Mrs Hawgood our lovely receptionist and Year 11 student Micah look today?! Well and truly in the spirit of wear it pink at Woolwich Polytechnic School for Boys.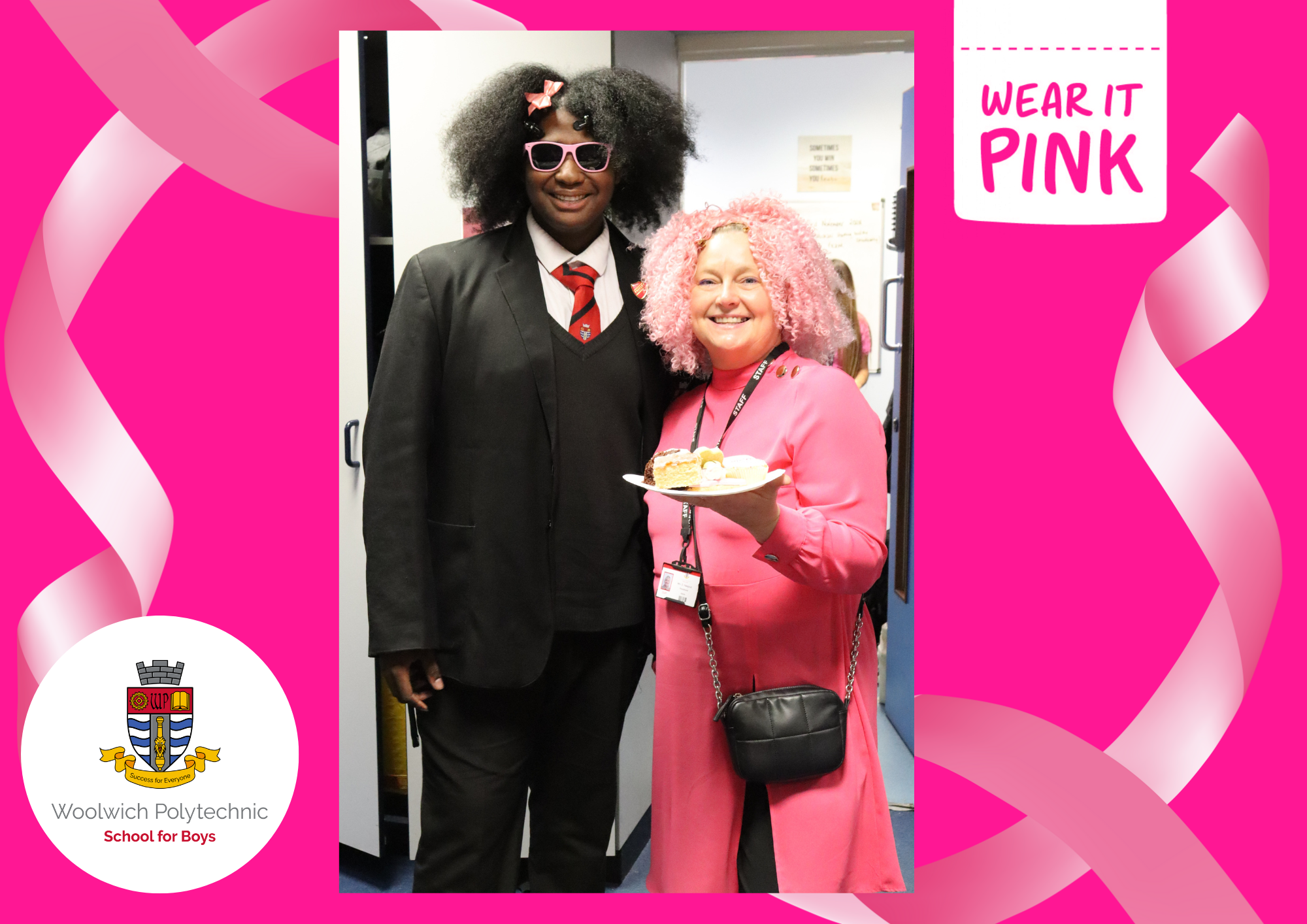 Mrs Hawgood also ran two sweepstake staff games which Mrs S Cunningham won the first game and Mr L Parks guessed the closest number of flamingos in the photo. Each winner received some prize money with the rest of the money raised from these games going towards our fundraising total.