Tutor Review Day: Year 7-10 - Thursday 15th December 2022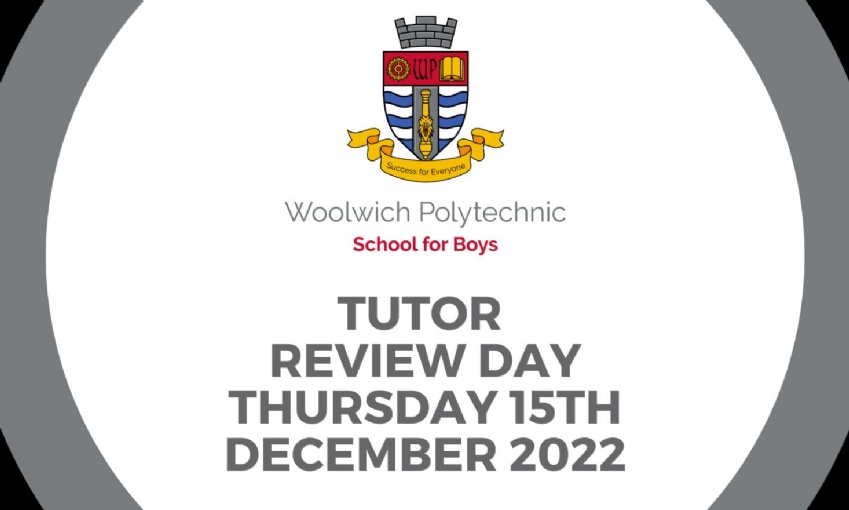 On Thursday 15th December between 8:30am and 1:00pm, we will have a tutor review day for Years 7 to 10, when you will have the opportunity to meet with your son's tutor. You and your son will only need to attend the school for his appointment, full uniform should be worn.
Parents/Carers are now able to book appointments via School Cloud for this day. Please only book once.
To login to the site to book, view and attend your appointments, go to https://woolwichpoly.schoolcloud.co.uk/ and type in your details.
These must match the details we hold in our records. For parents, you can view the title, first name and surname fields we have on record for you via your MCAS profile (click the Data Collection Form link in MCAS then 'View Your Personal Details'). Please note the exact spellings and punctuation must be used.
If any of these details are incorrect, please get in touch with the school office to request amendments.
Telephone: 020 8310 7000
We look forward to meeting with you on Thursday 15th December.