PSHE & RSE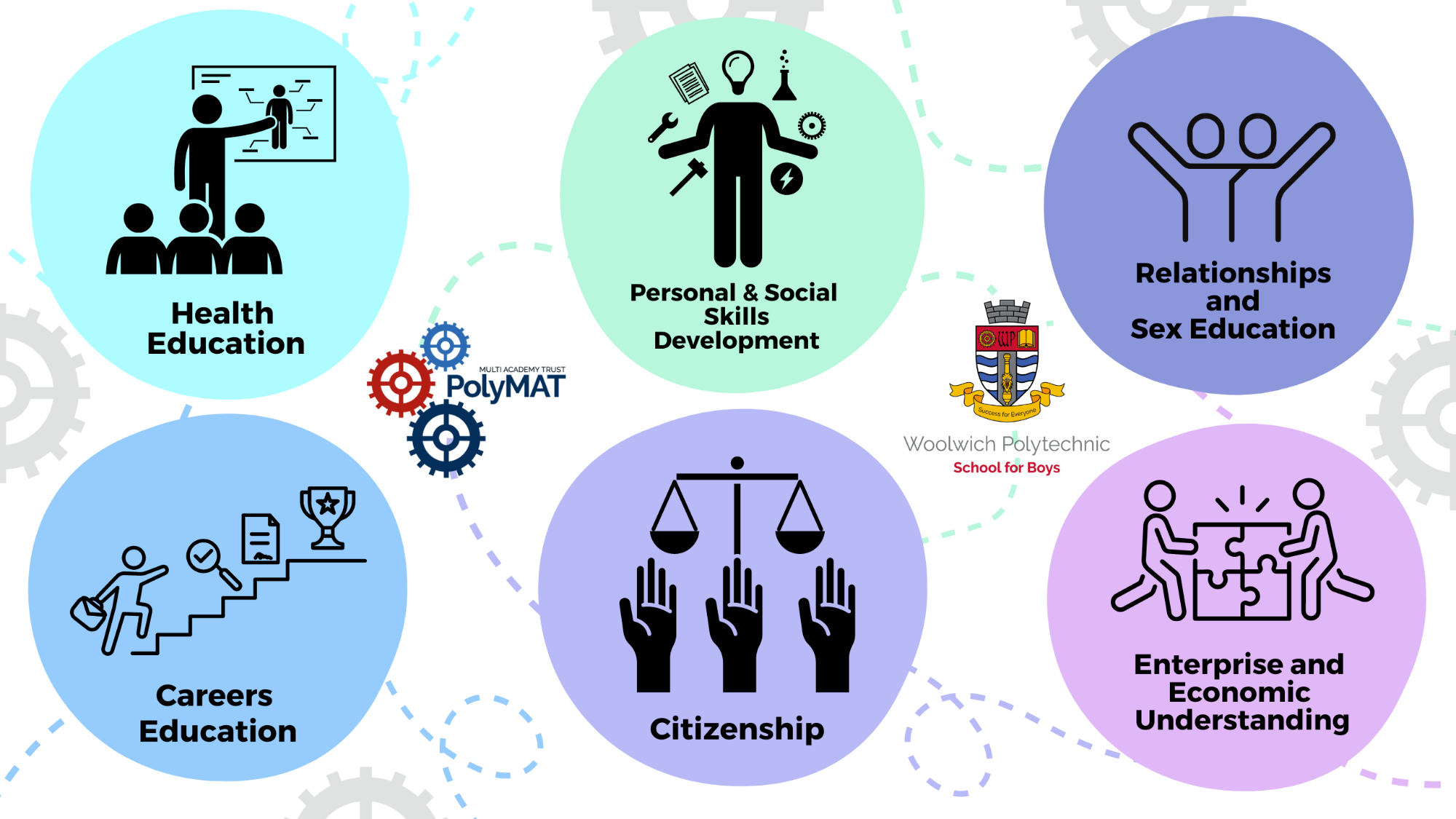 PSHE and Citizenship
At KS3 and KS4, our PSHE Team is dedicated to ensuring our students experience a specifically developed PSHE and Citizenship curriculum which supports the aim to provide our young people with an education which will allows them to achieve to the very best of their ability and go on to success in further education and careers.  We also want our students to be safe and happy, be well-equipped for adulthood and be positive contributors to our society.     
PSHE stands for Personal, Social, Health Education. It consists of a number of interrelated themes of which the principal threads are:
Health Education, including statutory Relationships and Sex Education (RSE) and Drug Education
Careers Education and Guidance including Work Related Learning
Personal and social skills development
Enterprise and economic understanding
Citizenship e.g. British Values and democracy, confronting extremist views.
PSHE and Citizenship, like many subjects, requires an emphasis on active learning, an enquiry approach, and a discussion of issues, problems and events which are set in a topical context.
Students are provided with opportunities to discuss critical issues, to work together, to make decisions, to take responsibility for their own actions and participate in school and community events. Throughout, all pupils are encouraged to reflect on their experiences and to recognise how they are developing personally whilst addressing the social, moral and cultural issues that form an intrinsic part of growing up.
The Curriculum:
Students study 40 minutes of PSHE each week in Years 7 - 11. Numerous aspects of PSHE and Citizenship, as well as topical issues are also delivered and addressed through assemblies and workshops, as well as through the academic curriculum.
Students follow the Jigsaw 11-16 programme of learning for PSHE. Jigsaw offer a whole school approach to PSHE/Health & Wellbeing, which includes statutory RSHE. The Jigsaw 11-16 Programme includes six units of study (Puzzles), each with six lessons (Pieces), designed to be taught sequentially throughout the school year, one per term, as follows:
Being Me in My World
Celebrating Difference
Dreams and Goals
Healthy Me
Relationships
Changing Me
The content is student-driven and is in line with the most recent national guidance from the DfE. Jigsaw 11-16 remains a universal, core programme that will be added to and updated regularly to accommodate changing needs and contexts. The main aim of PSHE is to empower young people to understand themselves and their minds in order to combat stress, pressure and influences that may cause them harm, and know how to lead healthy, happy, fulfilling lives.
PSHE Enrichment and Extra Curricular
We are lucky to be visited by a range of external speakers so students can be prepared for life outside of the classroom, and see and understand topics from other's perspectives gaining insight and empathy. In the past we have been visited by speakers on the issues of drug awareness, gang violence, healthy relationships and Kooth.
Relationships Education, Relationships &Sex Education (RSE) and Health Education:
From September 2020, the new statutory curriculum for Relationships Education, Relationships & Sex Education (RSE) and Health Education will be mandatory across the nation. It was announced that SRE (Sex and Relationship Education) would be made statutory in maintained schools from 2019 following the updating of the guidance published in 2000. RSE is delivered through our PSHE curriculum.